16 December 2013
by Mamanchef
Preparation time
5 mn
Cook Time
12 mn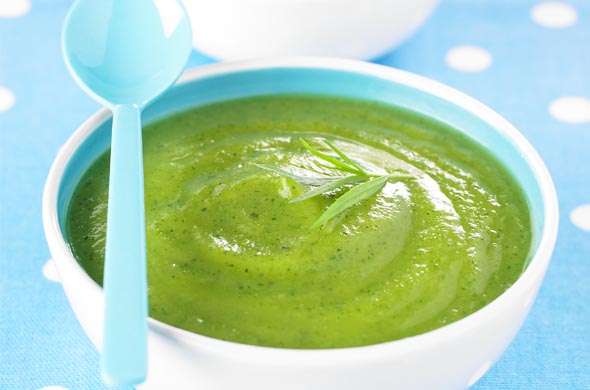 The recipe
Ingredients

2 courgettes
1 sprig of tarragon
1 teaspoon of virgin olive oil

Preparation time: 5 minutes – Cooking time: 12 minutes
Wash and cut the courgettes into round pieces. Clean the tarragon and only keep the leaves.
Place the courgettes in a steam basket and start a 12-minute cooking cycle.
Pour a little cooking juice retrieved from the container under the steam basket into the blender bowl. Add the courgettes, the oil and the tarragon. Blend everything together.
+ Tip
To make this starchless soup thicker, add a potato 5 minutes before cooking the courgettes.
Dare!
Diversify the taste by adding a previously boiled and peeled tomato, or replace the courgettes with chard stalks.