Ingredients
Portion
2 cooked beetroots
1,5 teaspoons extra virgin olive oil
cold pressed
Recipe
Preparation time: 5 minutes – Cooking time: 12 minutes
Peel the beetroot (if not already peeled) and dice. Put in a steaming basket and start a 5-minute cooking cycle to heat the beetroot.
Take a small amount of cooking juice from the receptacle beneath the steaming basket and pour into the mixing bowl.
Add the diced beetroot and oil and blend. It's ready for baby to enjoy!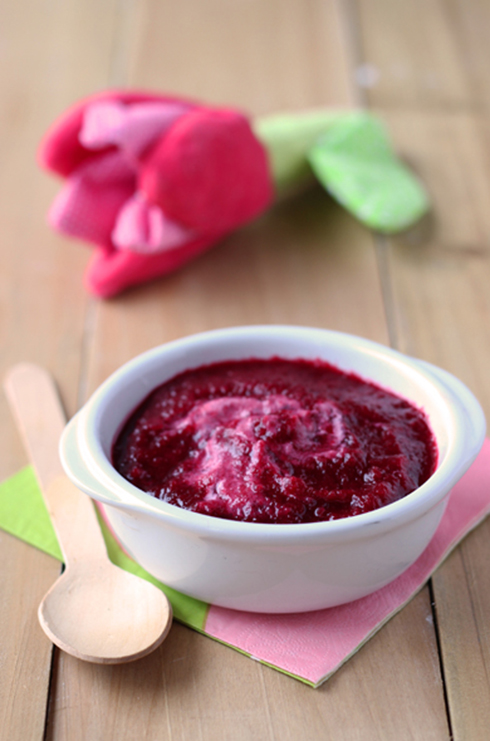 Another ideas