Ingredients
Portion
½ a small chestnut squash (roughly 200g)
20 cl of soy milk
1 rounded dessert spoon of fromage frais (soft white cheese)
Recipe
Preparation: 10 minutes – Cooking Time: 20 minutes
Brush the chestnut squash under running  water. Cut it into slices like a melon, then remove the seeds. Steam with skin on for 20 minutes.
Then place the slices of chestnut squash in the blender bowl and add the soy milk and cheese. Blend.
Tip
You can use almond milk instead of soy milk, or traditional cow's milk.
Be daring!
Prepare this purée for the whole family and serve with grilled meat: beef or chicken for example.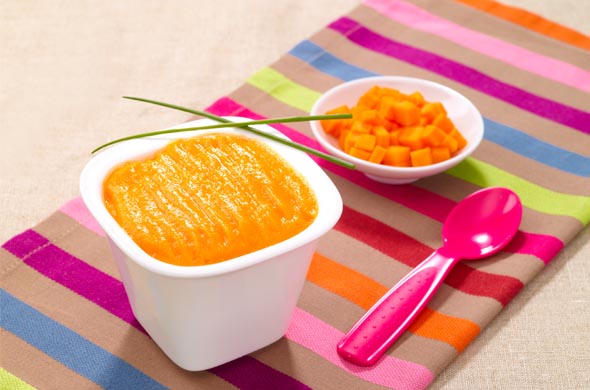 Another ideas