About us
From baby food jars to pots and pans with Babymoov !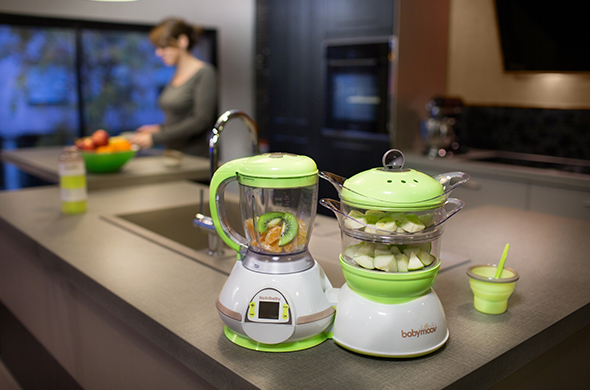 Cooking-baby-food.com is a blog launched by Babymoov, where we want to offer content related to gourmet food for babies!
The arrival of a child turns the life of a couple upside down. And young parents then realise that they only have the bare minimum kitchen equipment, except for a microwave, the latest coffee machine and a toaster…
When the baby makes its first appearance, everything needs to be reconsidered. Indeed, after six months of bottle or breast-feeding, the baby will gradually discover solid foods. This is a great learning experience to share together, a daily exchange full of love and tenderness and, of course, a matter of taste!
So there is a strong desire to prepare home-made food and give your child healthy and well-balanced meals by focusing on vitamins and flavours. This is why Babymoov created Nutribaby, the 1st food processor that makes real gourmet baby food! On this occasion, Babymoov moves from baby food jars to pots and pans and offers you this blog designed for little gourmets-to-be and their parents.
On Cooking Baby Food you will find ideas for recipes that you can make for your baby, fact sheets about weaning babies onto food, recommendations regarding allergies, advice to get your child to eat vegetables and ways to discover new flavours, new textures, as well as special features on the food of the week, tips and recipes by Mamanchef, Laura Annaert !