Broccoli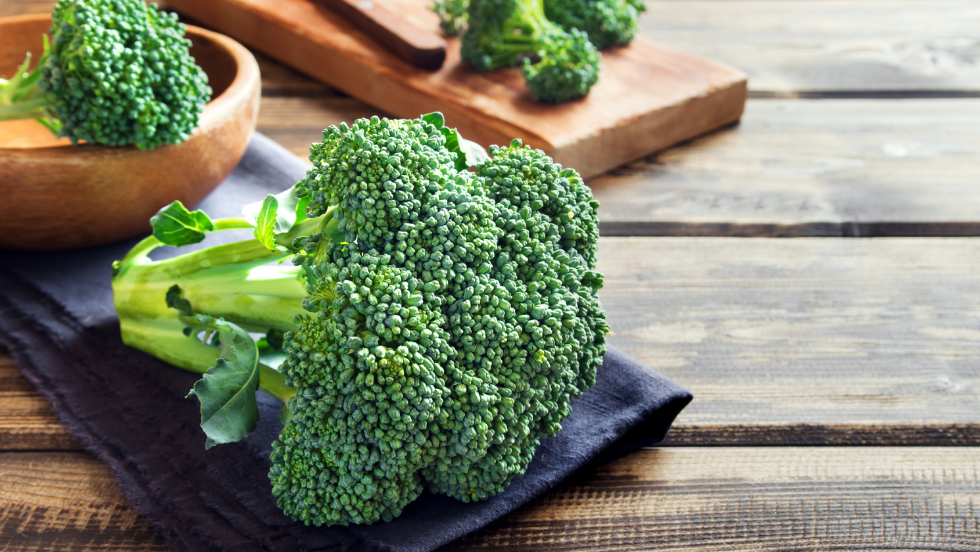 Broccoli is a vegetable with many important assets for health, especially that of the baby.
This vegetable is part of the cruciferous family, such as cabbage, cauliflower, Brussels sprouts and celery cabbage for instance.
The benefits of broccoli
Broccoli is a vegetable rich in water (over 90%), so it is very low in calories. In your dishes, you can combine it with food with a higher calorie content (for instance, cheese).
Broccoli contains many vitamins and oligo-elements:
– large amounts of vitamins A, K and C
– B2, B5, B6, B9
– potassium, magnesium, phosphorus, iron, copper and manganese.
It is a vegetable rich in fibre, which is important for healthy bowels, especially those of little ones!
How should I choose them and store them properly?
We recommend choosing broccoli with firm stems and green flowers, which prove they are fresh.
Broccoli keeps well in the fridge (4-5 days). If you want to freeze them, don't forget to blanch them in boiling water and drain (after being soaked in proper cold water).
When and how should I start cooking for my baby?
The baby can eat broccoli from when it is 6 months old. Broccoli goes well with beef and fish, basil, tarragon, thyme, oregano, as well as garlic and onions. It can therefore be cooked differently to develop the taste buds of the whole family and especially those of the baby!
It is easy to cook thanks to the fact that it requires little time to cook (minimum 5 minutes to steam it and up to 10 minutes in boiling water).
Conclusion
Broccoli is a vegetable easy to cook, that can be found throughout the year and with many benefits for our health! Don't forget it when weaning little ones onto solid food.