Chocolate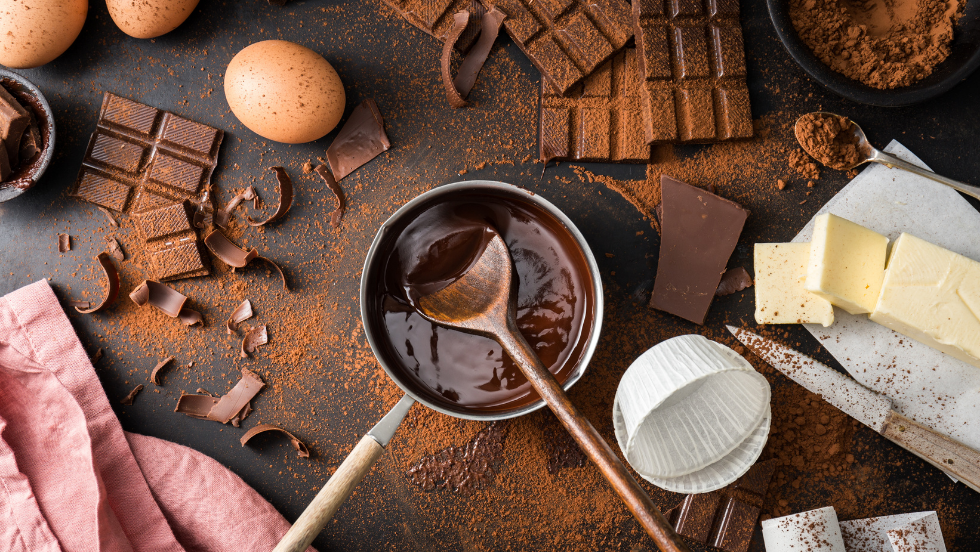 There are several questions to consider: can I give my child chocolate, from what age and in which form? Quick rundown of the rules to observe for savouring chocolate.
The advantages of chocolate
Despite the fat it contains, chocolate is mainly made up of stearic acid which has a beneficial effect on cardiovascular health. Chocolate is also reputed for being "good for the morale" and for its stimulating effect thanks to the caffeine it contains which improves performance and helps to beat tiredness.
Properties
Known and recognized for its nutritional properties, chocolate is rich in:
* magnesium and phosphorus which contribute to the formation of bone and teeth,
* iron which helps the formation of new cells,
* vitamins B2 and B3 which produce energy and contribute to your child's growth and development.
Desserts for baby
These chocolate flavoured desserts are fat-free and therefore perfectly safe for your child. You just have to comply with the age and amounts given: once a day at the most! You also have to keep an eye out for any possible allergy.
Drinking chocolate
You can add drinking chocolate to baby's feeding bottles from 8 months of age. Drinking chocolate is easily digestible because it doesn't contain the sugar and fat of a bar of chocolate. It will give another taste to baby's milk. From the age of one, hot drinking chocolate in the morning may be a good solution to get your child to carry on drinking milk, which is essential for his growth, but which he is sometimes reluctant to drink once you have started to vary his diet.
Bars of chocolate
It is not a good idea to give your child chocolate in bar form before the age of 2. The fat it contains is not always easily digested and it may present a risk of allergies too. However, after the age of two, a piece of chocolate with bread for an afternoon snack will be far more suitable than cakes and biscuits that are full of fat.
Desserts made with cooking chocolate
This chocolate has a high fat content and is used for making cakes or desserts, but it is not easily digestible for young children. So, start with fruit and melted chocolate for example, between the ages of two and three.
As from the age of three, you are free to do as you please and your child can at last enjoy all kinds of cakes, tarts and other chocolate delights. Obviously limit the amount and frequency though.
Dark, white or milk?
Dark chocolate or milk chocolate both give energy, but their composition is different. There is more calcium in milk chocolate, but less magnesium than in dark chocolate. Generally speaking, children prefer milk chocolate because it's sweeter and often not so bitter.
As for white chocolate, it contains cocoa butter, milk and sugar. Nutritional intake is not worth much, but children like white chocolate. It also helps to vary taste (and colour).