Leeks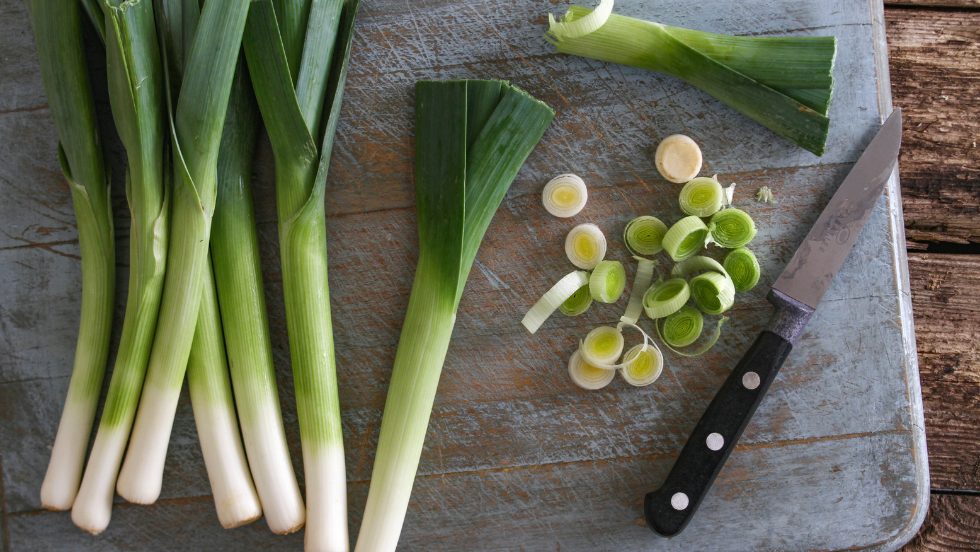 To get to know everything about leeks, their benefits, nutritional properties and how to add them to the baby's meals.
The benefits of leeks
Leeks are plants whose leaves are used as a vegetable. Leeks are widely cultivated in several regions in France. So you can easily find them on market stalls all year round, even if the high season is from September to March. This is a vegetable that should be cooked for babies.
Properties
They taste similar to onions and asparagus. Like many vegetables, they are low in calories. They are full of vitamin A, C and E and contain microminerals such as calcium, magnesium and iron. Their high fibre content means that leeks have diuretic properties.
Tips
At what age should I give leaks to my baby? You can cook leeks and give them to the baby from 6 months old. During the first months after introducing leeks into the baby's diet, only steam cook the white bit without adding salt or fat and finally mix them in the blender. As the green bit has a stronger flavour and contains fibre (which means it is more difficult for babies to digest), we recommend adding it only when the child is about 1 year old. The green bit also has more vitamins than the white bit, so its nutritional properties should not be overlooked.
Use leeks together with potatoes to make your purées or soups smoother. They will go wonderfully with your jars of fish-based baby food. While cooking them, add a thin slice of lemon and a small sprig of thyme.
And for the little gourmand, add a small kiwi before mixing it with cooked leeks.
Conclusion
Leeks are very healthy and excellent for the baby's meals. Preferably, choose fresh leeks and initially only use the white bit. However, frozen leeks will also do the trick!