Peas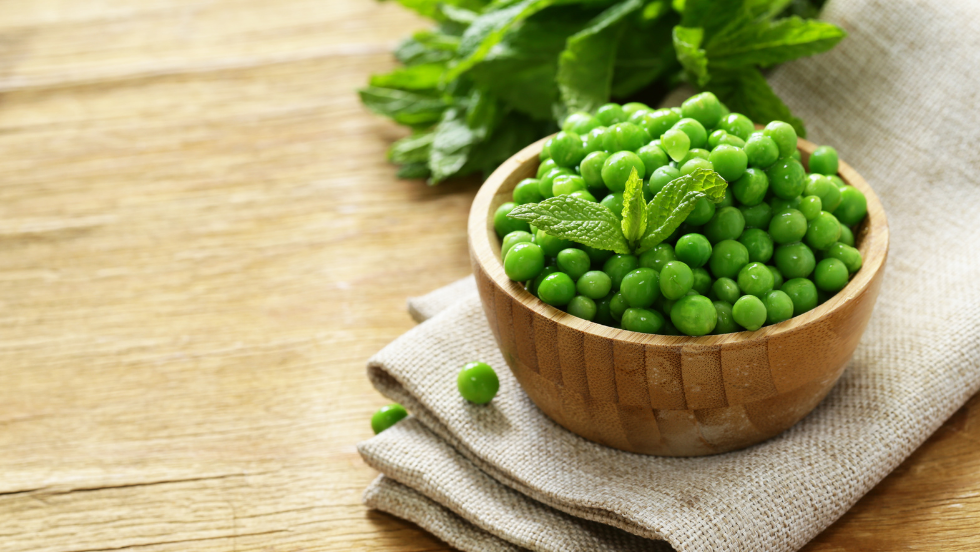 Peas are vegetables the baby can start eating from when it is 15 months old. They are rich in minerals and vitamins, useful for your child's diet. Take a look at our article about them.
The benefits of peas
The different varieties of peas can be divided into three categories: shelling peas with round and smooth peas, shelling peas with wrinkled peas and mange-touts (of which you can eat both the peas and pods). Plus, you can find dried peas, ideal for your soups and creams.
With a relatively low glycemic index, they are quite filling and help you avoid snacking after eating.
Properties
Peas are rich in:
– vitamin C, B and K
– iron, manganese, copper, phosphorus, magnesium and zinc
– antioxidants, which are essential to protect the body from cardiovascular diseases, age-related diseases and some forms of cancer.
Moreover, peas are rich in fibre, which help to have healthy bowels for vulnerable people.
Tips
Choose peas with green, firm pods. You can either cook peas on their own or the whole vegetable can be steamed or cooked in boiling water. You can combine them with carrots (an inevitable duo), asparagus, artichokes and they go well with herbs and mint.
Dishes with peas can be cooked for the baby from 15 months onwards if they are blended or otherwise, when they are more than 3 years old. Consult your doctor to make sure the baby is not allergic to them.
Conclusion
Peas can help wean the baby onto solid food in the sense that they can play the role of a natural dye: add them to potatoes for a nice green purée! Moreover, when you buy really fresh peas they have somewhat of a sweet flavour.