Spinach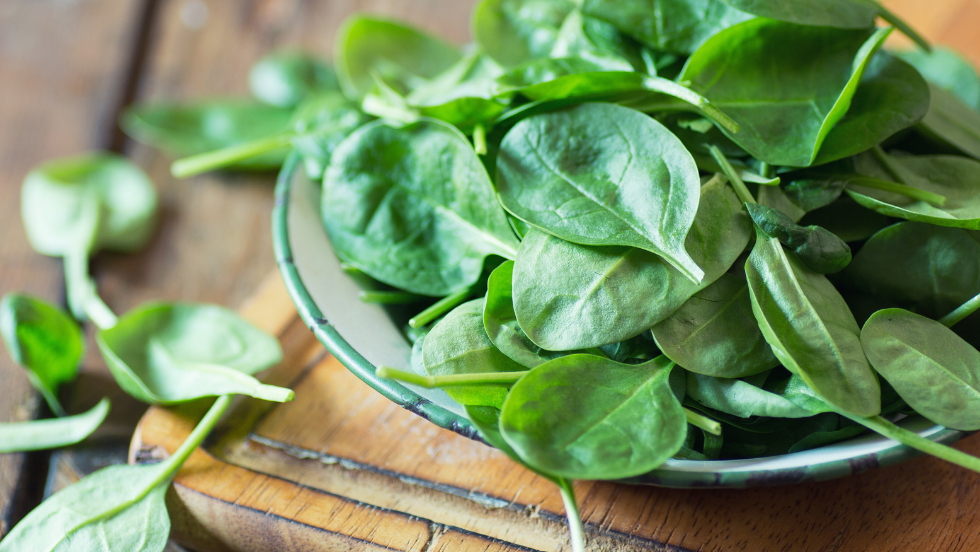 « Spinach makes you tall and strong »: this vegetable is full of stereotypes, but, more importantly, full of good stuff for your baby! Here is some information to get you to cook spinach for you and your child.
The benefits of spinach
A plant of the Chenopodiaceae family, spinach is one of the lightest plants, though it is filling and stimulates digestion.
Rich in vitamin B9, spinach is a major ally for the baby's growth. Vitamin B9 is also an important asset during pregnancy, as it protects from some risks of malformation. Spinach also provides fibre and is rich in minerals and vitamins C and E, which protect the body against cellular ageing and prevent certain diseases.
How can I choose them and store them properly?
Choose spinach with bright green leaves, remove the stalks and the midrib. Cook in a short space of time, within 2 days after buying it, as it quickly loses its nutritional value.
When and how to prepare it for the baby?
Many adults wince at the mere mention of this vegetable… which may yet be delicious! In a soup, salad, purée, au gratin, spinach can be used in a number of ways! So go ahead and try different recipes to offer your child.
For the baby's first meals, from 6 months onwards, steam cook some spinach leaves and then blend them with some follow-on milk.
Conclusion
Rediscover spinach, you can find fresh spinach on supermarket shelves from April to November or frozen spinach is available all year round. Give free rein to your imagination to let your child taste this delicious vegetable with a number of properties!