Banana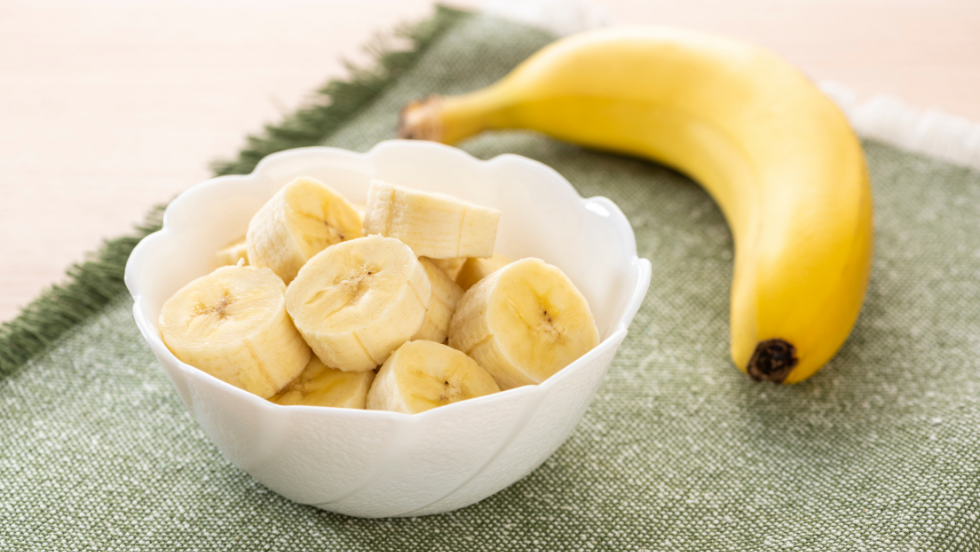 Despite being exotic fruits, bananas have become a common fruit in Western diets. Moreover, children and babies like them a lot.
Take a look at why this fruit is important for the baby's diet!
The benefits of bananas
Bananas are a long, slightly curved fruit of tropical origin and usually come in bunches. Their flesh has a pleasantly sweet flavour and a slightly creamy texture, which makes them very popular among children. Besides, they are the third most popular fruit in France after apples and oranges. Bananas are available almost all year round on market stalls and they come in many varieties, either regarded as a fruit or a vegetable (such as plantains)
Properties
Bananas can be perfectly integrated into the baby's diet thanks to their high nutritional content and because they are full of vitamin A, C, B6, microminerals, potassium, calcium, phosphorous and iron.
Tips
While bananas are great if eaten raw, you still need to steam cook them before giving them to the baby. After they have been cooked, mash them or mix them in the blender together with other fruits such as apples, pears, or rhubarbs. You can also add spices such as cinnamon or vanilla.
Babies can eat bananas from 7 months old, which means they can try some delicious compotes.
Conclusion
Bananas are fruits your little one can eat in a number of ways!