Ingredients
For the recipe
30g of a lamb chop core
1/2 a courgette (about 50g)
1 sprig of thyme
1 tsp of olive oil
Recipe
Preparation: 30 minutes – Cooking Time: 20 minutes
Wash the courgette and dice it finely, the same applies to the lamb.
Steam cook the courgettes for 10 minutes, then another 10 minutes with the lamb.
Put all the ingredients in the blender jar with a teaspoon of olive oil and blend.
Tip
Lamb also goes very well with flat-leaved parsley.
Be daring!
You can add a small potato, cook it for 20 minutes.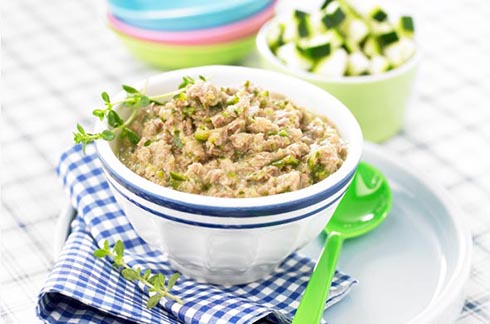 Another ideas