My first stuffed potato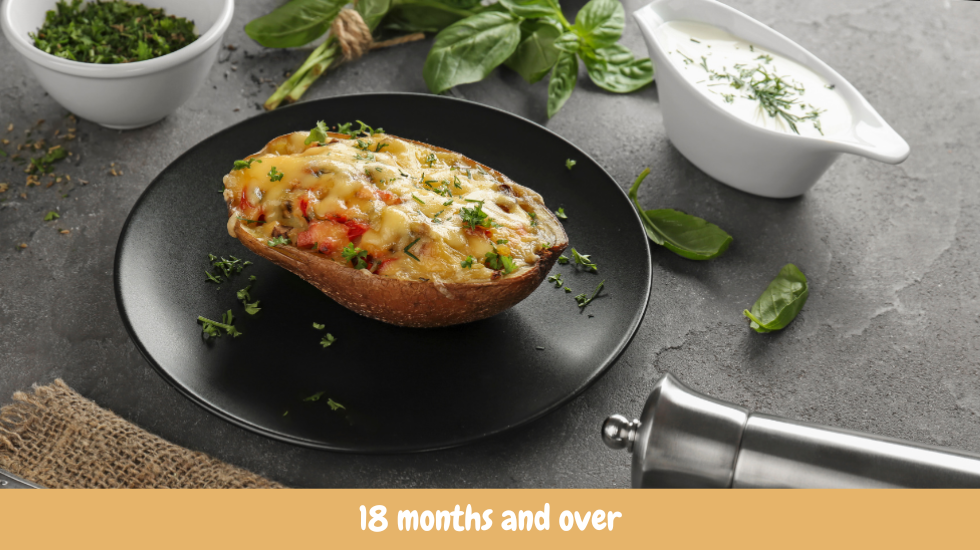 Ingredients
For the recipe
1 potato
30g minced beef
a 1/4 of an onion
1 small tomato
1 teaspoon olive oil
a pinch of oregano
Recipe
Preparation time: 15 minutes – Cooking time: 25 minutes
Wash and put the whole potato into the steamer for 20 minutes.
Take a sauté pan and put in the olive oil, onion, tomato chopped small and oregano.
Cook slowly, stirring from time to time, until the onion turns transparent.
Add the minced beef and simmer for a few minutes.
Cut the potato in two lengthwise and spoon out some of the flesh.
Blend the potato flesh and the simmered meat.
Fill the two halves of hollowed-out potato and put in the oven to warm.
To peel the tomato, just make a small cross in the skin with the tip of a knife and steam for a few minutes. That way the tomato won't split open when cooking.
Be daring!
Prepare these potatoes for the whole family by mashing the potato flesh and the meat with a fork. Sprinkle with grated cheese for a gourmet treat!