Quick chilli con carne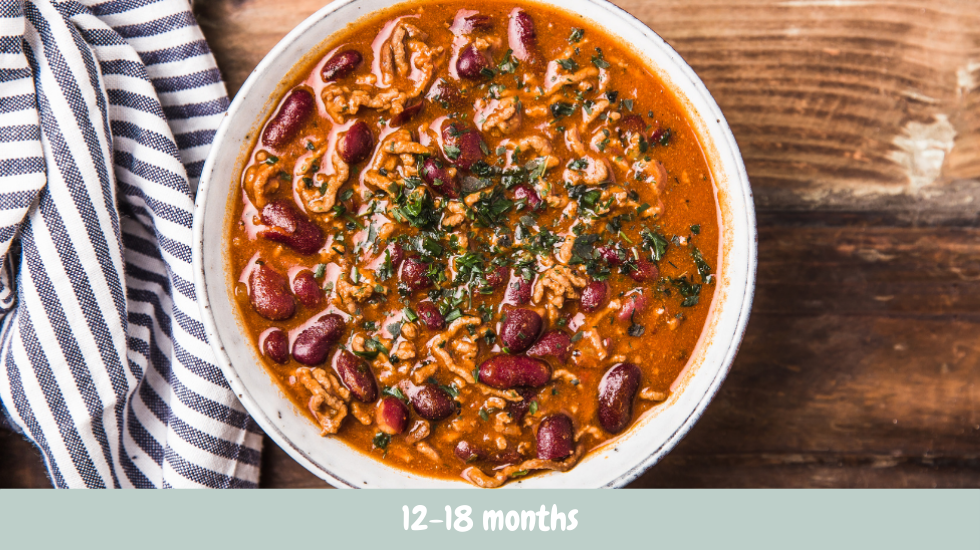 Ingredients
For the recipe
50 g of cooked kidney beans
1 small piece of onion
1 dessert spoon of crème fraiche

1 teaspoon of olive oil
1 pinch of thyme leaves
1 pinch of paprika
3 dessert spoons of tomato coulis
2 dessert spoons of yoghurt
10 g of minced beef
Recipe
Preparation: 10 minutes – Cooking Time: 9 minutes 
Drain the kidney beans and put them in the steamer basket. Add the small piece of onion after finely chopping it. Start a 9 minute steam cooking cycle.
Crumble the meat into the second basket and add it 4 minutes into the cooking time.
While this is cooking, allow for all the other ingredients to infuse their flavours together in a bowl.
At the end of the cooking time, add the kidney beans, meat and onion to the infused sauce. You can mash this mixture down with a fork or blend it.
Nutrition
Like all pulses (white beans, pink, green or yellow lentils), kidney beans are a good source of vegetable protein and iron. They are also an excellent source of slow-release sugars and control the body's blood sugar levels between meals.
Be daring!
You can add a potato to the kidney beans.
Tip
As tinned beans always contain more salt, you can leave them to soak in a bowl of water in the fridge in the morning and cook them quickly in the evening. You can freeze any left-over beans or serve them in a salad making for great savings in money.