Tagine of steamed vegetables, lamb and sweet spices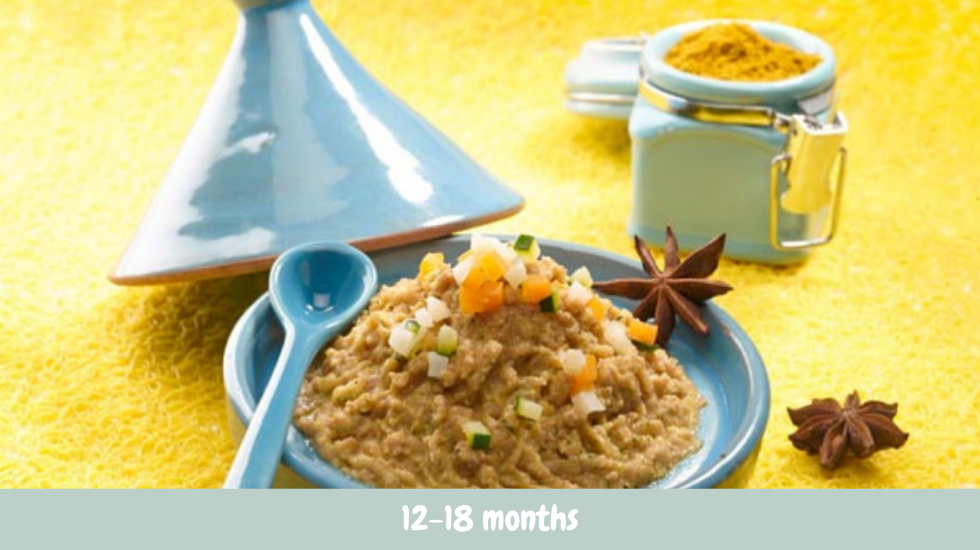 Ingredients
For the recipe
30 g of lamb
2 pinches ras el hanout spice mix
150 g of vegetables: carrot, courgette and celeriac
1 star anise
1 tbs of fromage blanc cheese
Recipe
Preparation: 10 minutes – Cooking Time: 20 minutes
Sprinkle the ras el hanout on both sides of the lamb and put it in the first steamer basket. Clean and cut the vegetables into pieces. Put them in the second steamer basket with the star anise.
Start cooking the basket with the vegetables. After 10 minutes, add the basket with the meat and steam cook for another 10 minutes.
Put the cooked food in blender jar with a spoonful of cottage cheese. Blend.
If necessary, water down the mixture with a few spoonfuls of the water used for cooking.