Sweet tabbouleh for your baby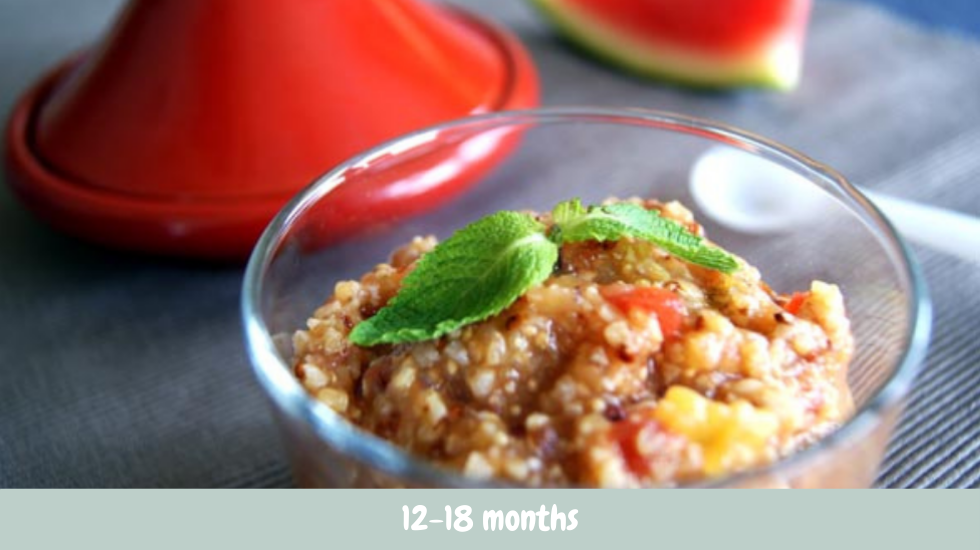 Ingredients
For the recipe
140 grams of quinoa
150 grams of watermelon
1 Gala apple
2 nectarines
Recipe
Preparation: 10 minutes – Cooking Time: 25 minutes
Pour the quinoa into a suitable container, like a Babybols, covering it slightly with water and then place it in the top basket and steam cook for 20 to 25 minutes.
Peel and cut the fruit into pieces, make sure your remove the seeds of the watermelon. When there are 15 minutes left, add the apples in the first basket, then the watermelon and nectarine during the last 10 minutes.
Blend all the ingredients with a little bit of the stock from the cooking process if you want a smooth texture.
Tip
To save time, you can cook the quinoa directly in a pan of water for 15 minutes.
Be daring!
You can add one or two mint leaves when blending to enhance the flavour of the tabbouleh.